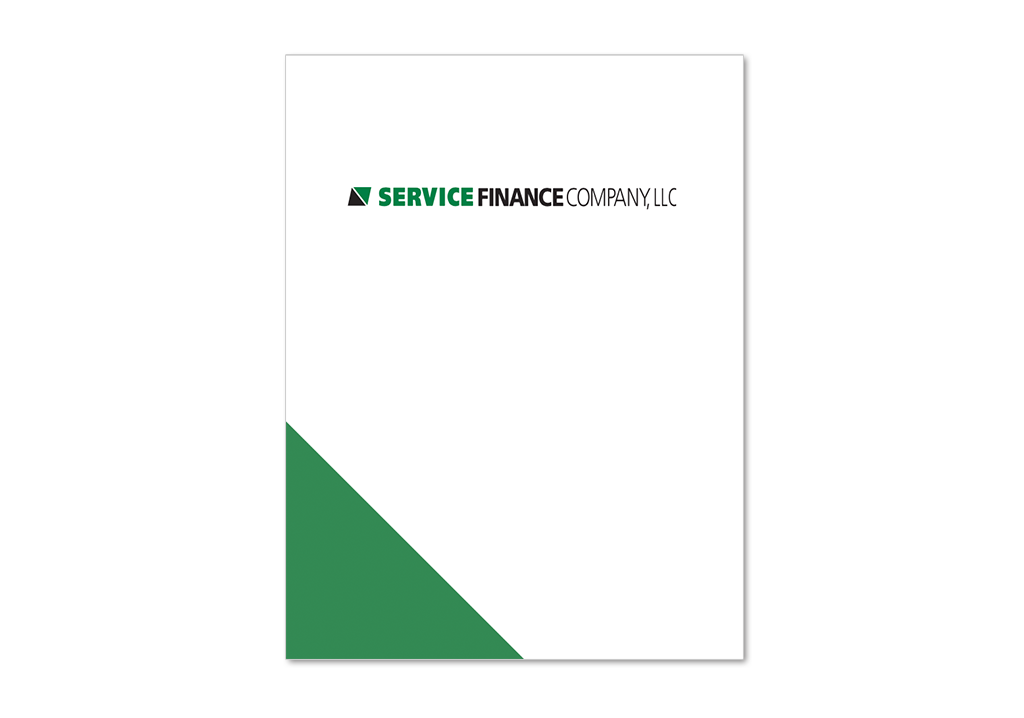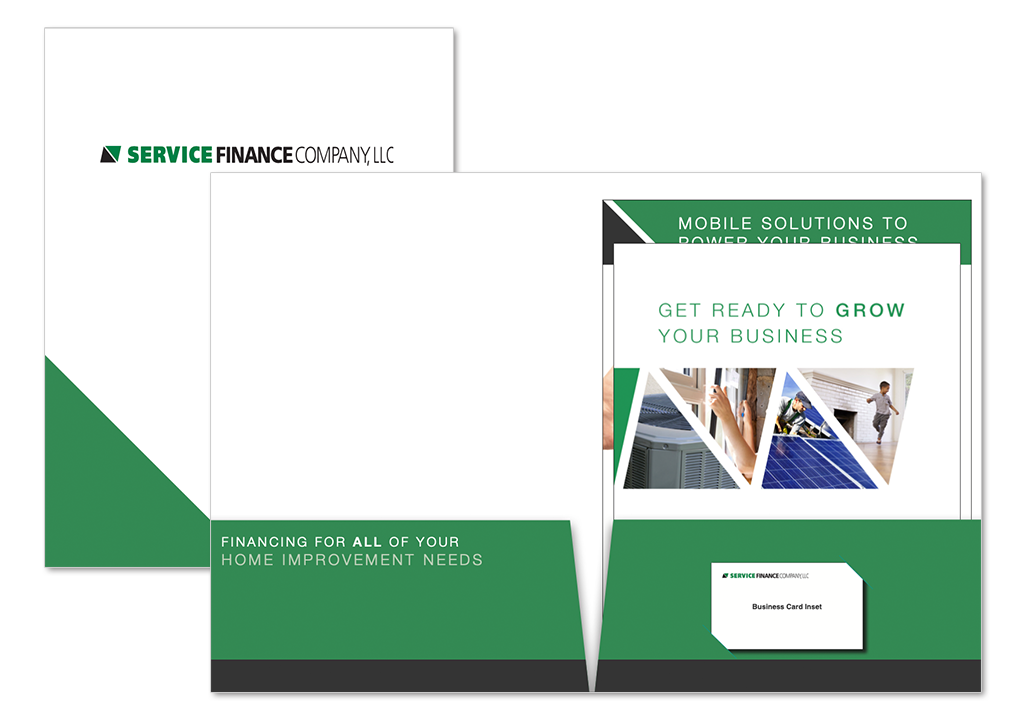 Service Finance is a B2B finance organization that requested consultation for a new field sales kit. The kit was designed as a leave-behind folder of concise materials that clearly outlined the benefits an in-house financing solution could offer businesses. A folder was chosen in order to allow flexible usage that could be customized when needed with rate sheets and new program offerings.
The basic kit included:
Custom branded presentation folder
Program overview brochure
Mobile app promotion sell sheet
In addition to the print kit, a digital kit for electronic distribution was also created.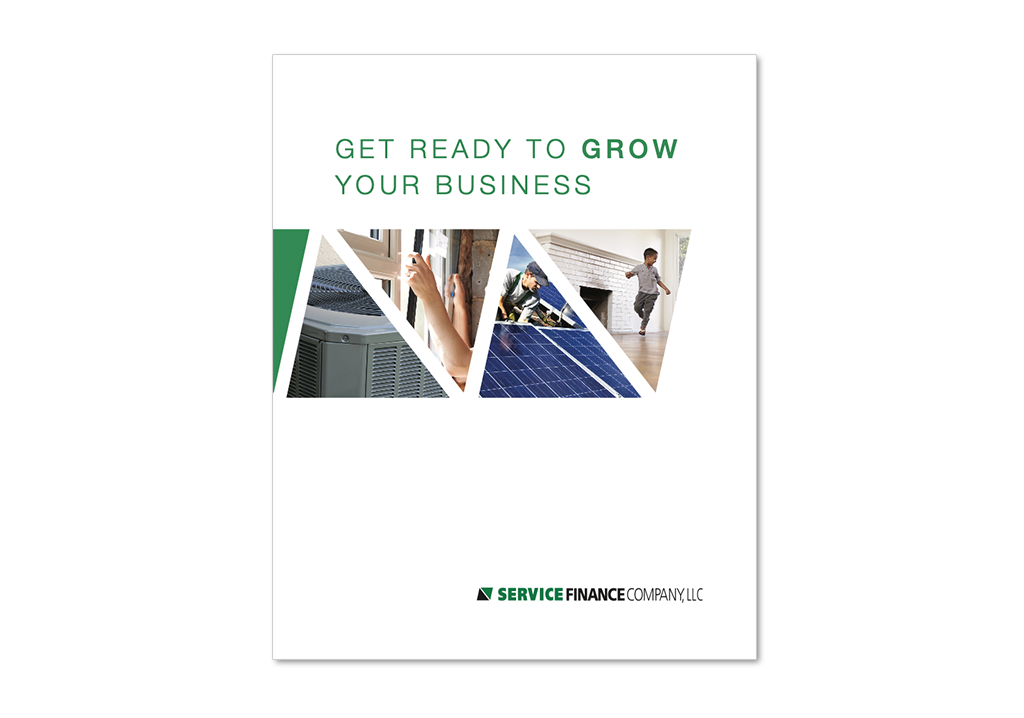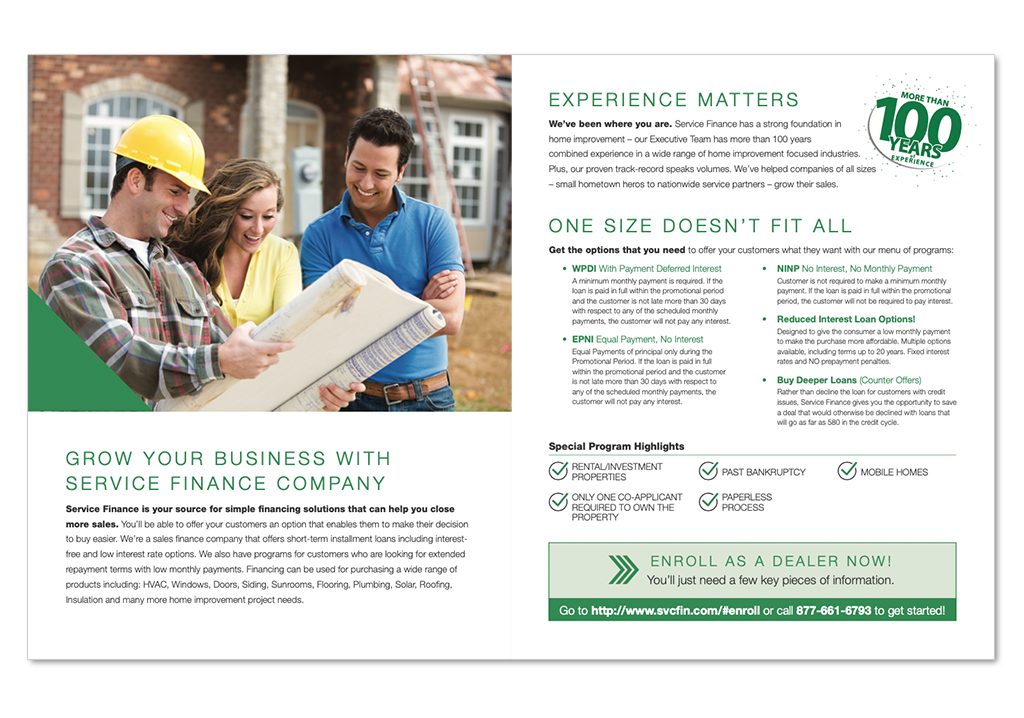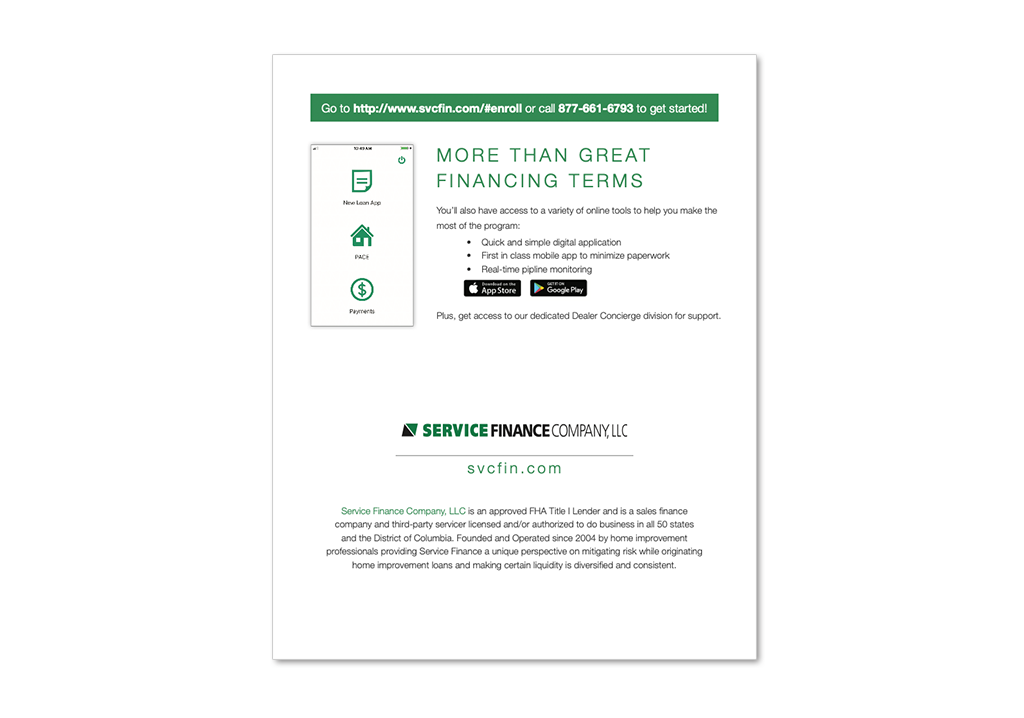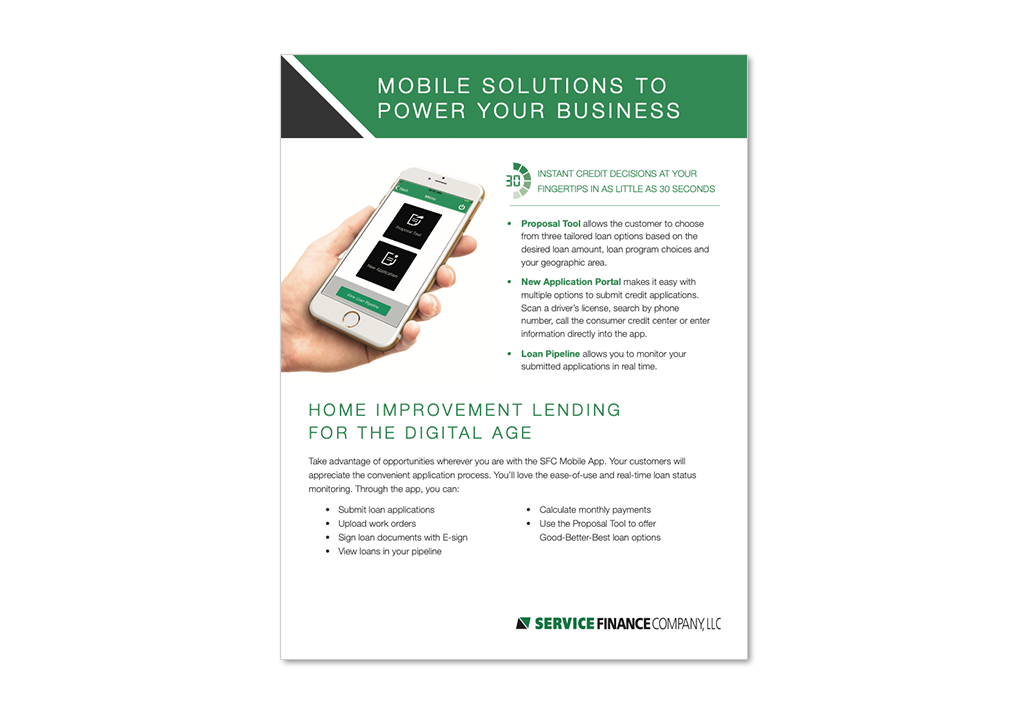 Roles and responsibilities:
Creative direction, package design, copy writing, creative development and execution